Three weeks ago, I started my journey with TheTradeDesk. Working for a US-based scale-up has long been one of my dreams – I've come really close a few times, including turning down an offer to move to Seattle a few years ago due to a previous long-term relationship. But this time it finally happened – and the experience so far has been great.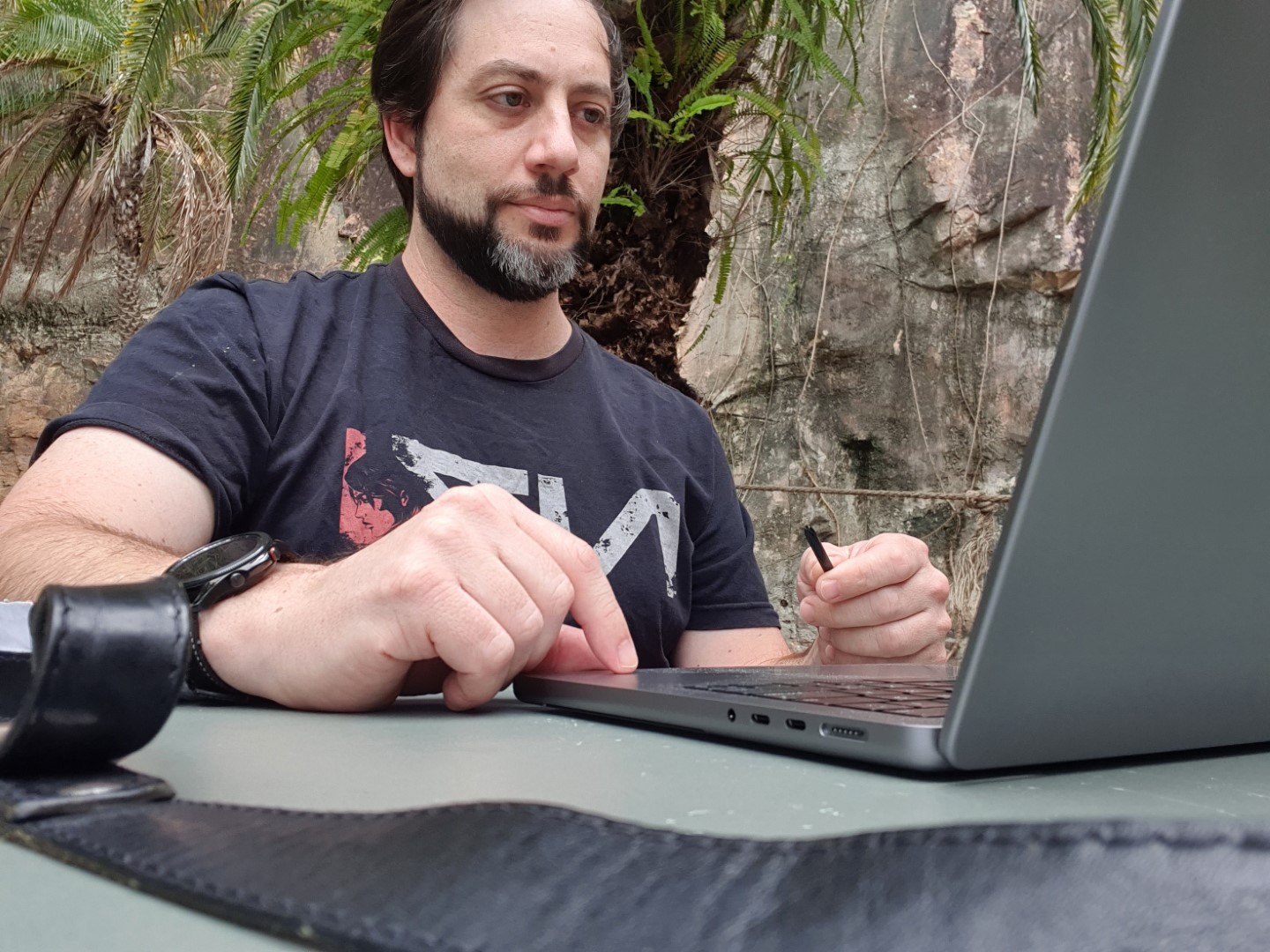 I've really been enjoying inner-city living in Brisbane (especially some of the great remote-working spots I've found near my apartment), but TTD has proven very open to remote work. Their closest physical office is Sydney, and they've promised me trips there as well as to the US offices (COVID-permitting – and it looks like it finally will).
BOOTCAMP!
TheTradeDesk has a great initiative called Bootcamp. New starters don't go straight to the team which hired them: instead they join their local bootcamp team (for around 8 weeks) to make sure they get a great on-boarding experience. This makes sure new starters get a chance to learn properly, rather than being thrown straight in to delivery-pressure mode.
I've been given plenty of time to learn: I've spent time, among other things, learning about our employee stock program, our T4 template code generation, our EF Core standards, and our extensive Engineering Meta repository – the source of truth for our extensive and open-to-contribution software engineering standards. I've also been exposed to real tickets – bootcamp participants are given a variety of non-time-sensitive tickets from across the organisation to give them real-world opportunities for hands-on learning.
I think this is a great way to onboard people, but I'm also really looking forward to taking on the full role I joined TTD for.
Staff Software Engineer – Front-end
Any readers who've known me from earlier in my career will recognise what a big shift it is for me to go to a front-end-focused role. I started my career as a back-end engineer with a well-developed allergy to anything front-end, but over the years I've done the needful – which has often been to make sure my team's front-end engineering is keeping up with the trends.
This is a shift back onto the tools as well. I'm still developing my sense for the right ladder-vs-pendulum approach for my own career, but I'm confident I'll enjoy getting back to coding for a while. I can't keep myself away from writing code even when I'm meant to be focusing on being a manager, so this is a very comfortable shift for me.
A new sense of scale
One of the things I wanted most of all with this job change was the chance to learn – and I have that in spades. For a start, I'm faced with the largest code base I've ever worked on. More interestingly, the data involved creates genuine engineering challenges: TheTradeDesk deals with true web-scale (and I mean "a large fraction of the web"-scale) loads, dealing with upwards of ten million requests per second (that's over 800 billion requests per day!).
Along with the engineering challenges, we are a rapidly-growing organisation, planning to significantly increase our software engineering team in the coming year. That creates plenty of opportunities for me to contribute to initiatives that will help grow our team – something I've been passionate about for a long time. Everything I've seen so far makes me very confident in recommending TheTradeDesk as a great place to work for people at any stage in their career.
If you're interested in learning (don't worry if that level of scale sounds intimidating!) maybe TheTradeDesk would be a good next role for you too.
Hiring
If any of that sounds interesting – please get in touch. Particularly if you've worked with me before! While TheTradeDesk has no current plan for a Brisbane office, I hope to thwart that lack of a plan by helping to recruit a heap of new engineers in Brisbane. I've worked with so many talented developers over the years, and I would love to see some of them join TheTradeDesk. We're focused on hiring a balanced team, so I'm particularly keen to hear from early and mid-career software engineers looking for a career change (but there are roles for more senior engineers as well).
If you're interested, start by getting in touch with me – you can find me in all the usual places (LinkedIn, Twitter, or @rophuine in some of the local developer Slack groups). We're particularly looking for .NET and React developers, but we're open to people with other skillsets (and we also need account managers, BI analysts, data engineers, and more!).